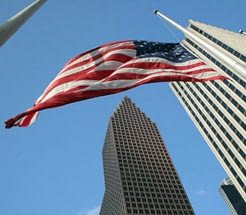 Patriot Insurance Agency is a combat veteran owned business that brings the best qualities of serving one's nation to the insurance industry. With an emphasis on honesty, loyalty and integrity we are an industry leader.
At Patriot Insurance Agency, we pledge to our clients that we will provide unmatched customer service at competitive pricing. We offer a diversity of tailored insurance solutions that provide coverage to fit your risk management requirements. Our strategic approach allows us to work closely with specific commercial industries. Therefore, we are the insurance experts for your business.
With our 21st century computer automation and an emphasis on customer service you can be confident that our qualified staff will assist you when require.
Patriot Insurance Agency History
Patriot Insurance Agency was established in 2006 after Nicholas Morgan returned from serving honorably in Iraq. While the Agency is young its staff has over 50 years experience in the commercial insurance industry. Several of the agency's clients have been serviced by its staff for the past two decades.
About Patriot Insurance's Founder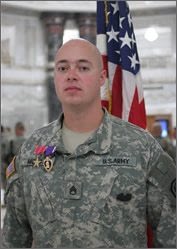 Staff Sergeant Nicholas Morgan served in the United States Army for six years as a military Intelligence Analyst and paratrooper. After completing his first four years of service Nicholas left the Army to start a career in the commercial insurance industry. During the next two years he quickly learned the commercial insurance trade.
In April 2005, Nicholas was notified by the US Army that he was to mobilize from civilian status to be deployed to Baghdad, Iraq. As the convoy commander for his unit Staff Sergeant Morgan lead more then 60% of his unit's convoys.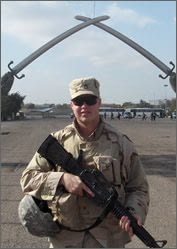 On April 18th, 2006 while leading a convoy in southern Baghdad his vehicle was hit by an advanced improvised explosive device. Staff Sergeant Morgan and two of his soldiers suffered wounds from the blast. Immediately after the explosion his unit began receiving machine gun fire from nearby rooftops. Staff Sergeant Morgan was able to lead his unit and wounded soldiers out of harms way. After the attack he was medically evacuated to Kuwait for two months of medical treatment.
For his actions on the 18th of April 2006, and his exceptionally meritorious service during Operation Iraqi Freedom, Staff Sergeant Nicholas Morgan was awarded the Bronze Star. For his wounds inflicted by the enemy he received the Purple Heart.
An Independent Advantage
We are Independent Agents, free to choose the best carrier for your insurance needs. We do not work for an insurance company; we work for you. We work on your side when you have a loss and follow through to see that you get fair, prompt payment and service. Patriot Insurance Agency represents a carefully selected group of financially strong, reputable insurance companies, therefore, we are able to offer you the best coverage at the most competitive price.
What is an Independent Insurance Agent?
When you decide to buy a car, you wouldn't purchase the first one you see. What if one day the automobile industry decided to make only one type of car, one make and one model. You wouldn't have a choice!
The same situation holds true for insurance. You need insurance to drive a car, to purchase a house, to protect your family's financial future and to run a small business. But if there was only one insurance company that offered only one type of insurance, car insurance, home insurance or businessowner policy — you wouldn't have a choice. The only solution would be going to that one company.
With an independent insurance agent, you have choices. Independent agents are not tied to any one insurance company. One of the advantages of using an independent agent is that he or she works to satisfy your needs. You are using an expert for an important financial decision.
An independent agent has several companies that he or she can approach to get you the best coverage at the best price. And your independent agent will know the companies with the most efficient claims departments to recover your losses as quickly as possible.
When you buy insurance, whether it's for your home, your car or your business, you want an advocate who will properly assess the risks you face and give you an objective analysis of the marketplace, it's up to you to make the final choice.